Back to Latest News
Recent Appearance in Local Paper
:: 06/11/2020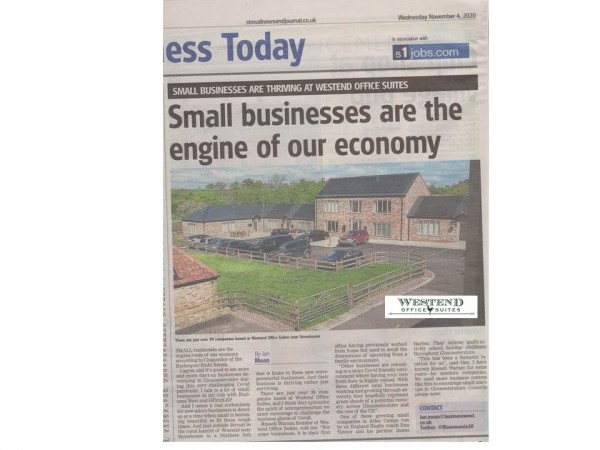 An article was recently published in the local papers including the Stroud News & Journal entitled "Small business are the engine of our economy" which focused on Westend Office Suites.

We are happy to support small businesses start, thrive and grow whether its a first dedicated business premises or for subsequent growth and expansion.

Photo of Article attached with kind permission of Ian Mean who wrote the article.